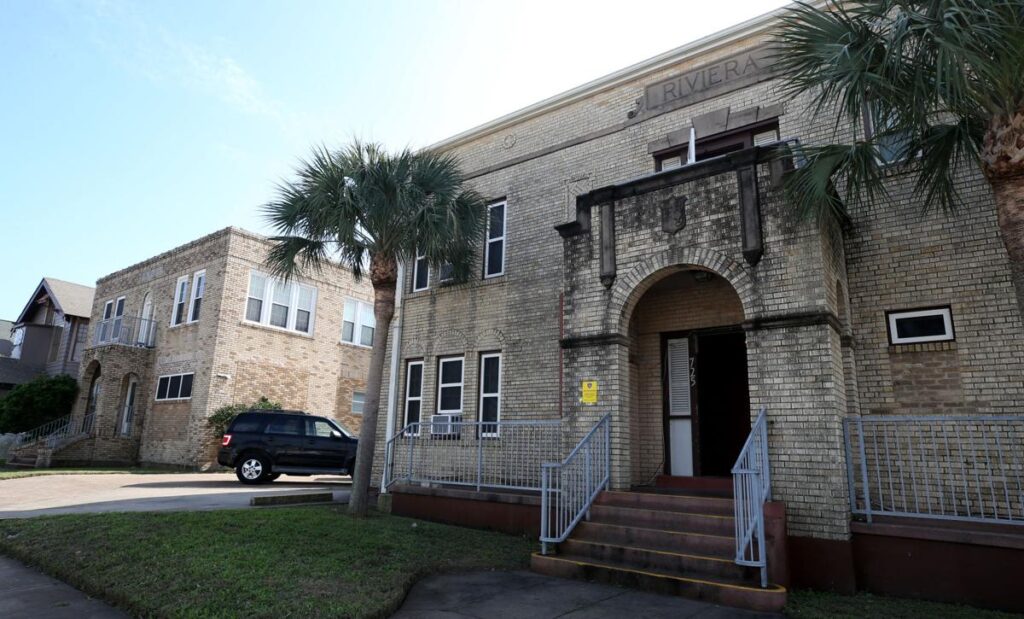 Property lines: Friendswood attorney and developer Jerome Karam, who likely now is the largest commercial property owner in the county, has acquired two small Galveston apartment complex buildings at 717-725 Broadway. He plans to convert the units to short-term rentals as leases expire.
Karam this month closed on the acquisition of a four-plex called Sonja and a 12-plex called Riviera, dating back to the 1930s. The seller, DRE Properties LLC, had owned and managed the properties for many decades. "We're not going to kick anyone out," Karam said. "As leases expire over the next few months, we'll be in transition."
Karam is known for major redevelopments of high-profile island properties, including
Falstaff Brewery, 3301 Church St. He transformed that deteriorating building into an event center and storage facility, and crews also are building a boutique hotel at the site. He plans major renovations for the apartment complexes, he said.
The apartment properties are ideal for short-term rentals because of their proximity to the beach and the
University of Texas Medical Branch. Families seeking places to stay while relatives receive medical care are potential users of the short-term rentals, Karam said.
The properties already have parking, which is at a premium in Galveston. Parking, or lack thereof, typically is a point of contention with short-term rentals.
Karam is bullish on Airbnb, which maintains and hosts a marketplace of short-term rentals accessible to consumers through its website. "I'm really excited," Karam said. "It's perfectly positioned to be converted into an Airbnb," he said. Renovation will include redesigning units with various themes, he said.
David Bowers, with The House Company, represented the seller, and David Wallace, with Advance Regional Agency, represented the buyer.
BY: LAURA ELDER