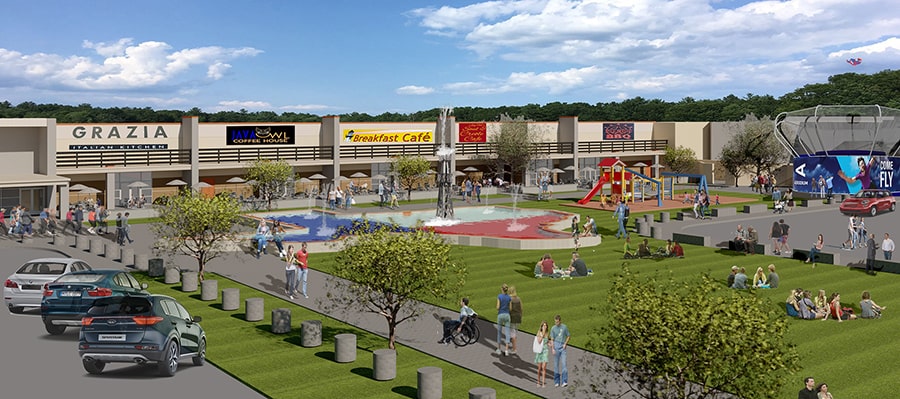 On January 11, 2015 Karam purchased Mall of the Mainland with a vision to create a family-friendly entertainment destination not yet available in the Texas City-La Marque community. After a tremendous amount of work, Karam is proud to introduce Mainland City Centre. New signage, irrigation, landscaping and parking, is just a drop in the bucket of what's to come to Mainland City Centre.
Currently, Mainland City Centre is home to Altitude Trampoline Park, Booker T's Reality of Wrestling, CASA Tx City, Cinemark Movie Theater, Gulf Coast Center Up Bring Head Start Center, KPAC Dance Studio, Naked Nutrition, Odyssey Academy, Mainland City Suites, Right Move Storage, Stuttgarden Tavern, TExas City Police Sub-Station, Tuscany Village Salon, Windhover Labs and World Gym.
In addition to our current tenants, Mainland City Centre continues to expand. We are delighted to welcome future tenants including LETSFLY Outdoor Skydiving Center, RACE.usa, Texas Pit Stop BBQ, Big Phil's Creole and Soul Cafe, Brewchacho's Tacos and Cantina, Grazia Italian Kitchen and Jaava Owl Coffee House.