By SAMANTHA KETTERER The Daily News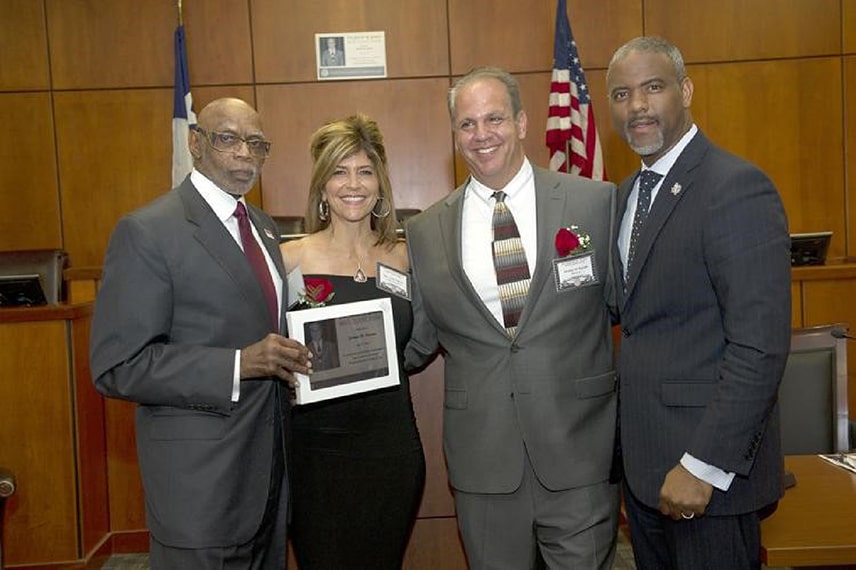 The Thurgood Marshall School of Law's moot court has a new name, and it's
one that might be familiar to Galveston County residents.
The law school last week dedicated the space as the Jerome M. Karam Moot Court Room, after the Friendswood developer and attorney, known for buying and redeveloping the Mall of the Mainland in Texas City and the Falstaff Brewery in Galveston, among other projects.
Karam received his law degree from the Thurgood Marshall School of Law at Texas Southern University, south of downtown Houston. He is the first graduate to have a structure named after him at the law school, college officials said.
"It is an honor to have my name permanently etched in the Moot Court Room at my alma mater, because without this school I'm not sure what I would be doing," Karam said. "It's one of the nicest moot courts in the state. It was really neat to be honored."
Karam made a "large contribution" to the school and received the naming rights to the courtroom, which is an area where law students practice and hold mock trials, said Prudence Smith, assistant dean for external affairs at the school. Smith did not disclose the amount of the donation.
"We are so just still excited about his wonderful gift to the law school," Smith said. "We've never had anything named after a graduate." Being honored with a named courtroom at his alma mater was a special moment, Karam said.
"It's just neat to know that my name will be on there," he said. "Thirty years ago I was at that school, and full circle, I'm able to come back."